11 avril 2017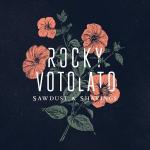 06 avril 2017
Pour un groupe qui a toujours changé de musicalité aprés chaque album, la plus grande surprise n'est pas que "To Be Everywhere is to Be Nowhere" est de nouveau ajouté des idées nouvelles au catalogue Thrice, mais qu'un groupe aprés 17 ans de carrière à encore de nouvelles directions pour voyager.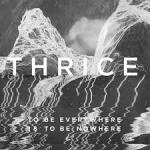 01 avril 2017
Des mélodies épurées et des textes empreints de poésie nous font vibrer à l'unisson.
30 mars 2017
Le premier album d'Holon est d'ores et déjà un chef-d'œuvre de maîtrise,un ouvrage magnifique, onirique, insaisissable, mouvant et cohérent.